11th Summer School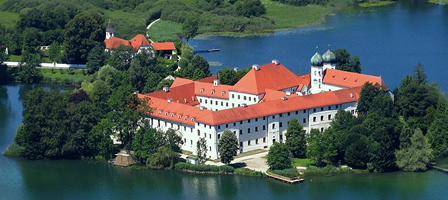 Seeon Monastery, Bavaria, Germany
Psychotherapy Research – Neuroscience – Nonlinear Complex Systems
The Summer Schools on Human Change Processes are a forum for exchange in psychotherapy feedback, process research, practical innovations, neuroscience and neuromodulation, team and organizational development, and social sciences.
Organizers
Institute of Synergetics und Psychotherapy Research, Paracelsus Medical
University Salzburg
European Academy of Sciences and Arts
Center for Complex Systems
German Society for Systemic Therapy and Family Therapy (DGSF)
German Japanese Society for Integrative Science
Scientific Organizer
Prof. Dr. Günter Schiepek
Location
Seeon Monastery (Kultur und Bildungszentrum des Bezirks Oberbayern), Upper Bavaria, Germany
Participation Fees
220 Euro (students: 120 Euro). Early bird registration (until April, 31th): 170 Euro (students: 90 Euro) Fees for accomodation, food, and breakfast are not included. Registration per day: 80 Euro.
Registration
www.humanchangeprocesses.com
By assignment of the participation fee to the bank account: (please use QR‐Code to the right)
Hypo‐Bank Salzburg
IBAN: AT195500011100006603
SWIFT: SLHYAT2S
Recipient and intended purpose: Summer School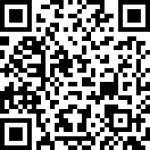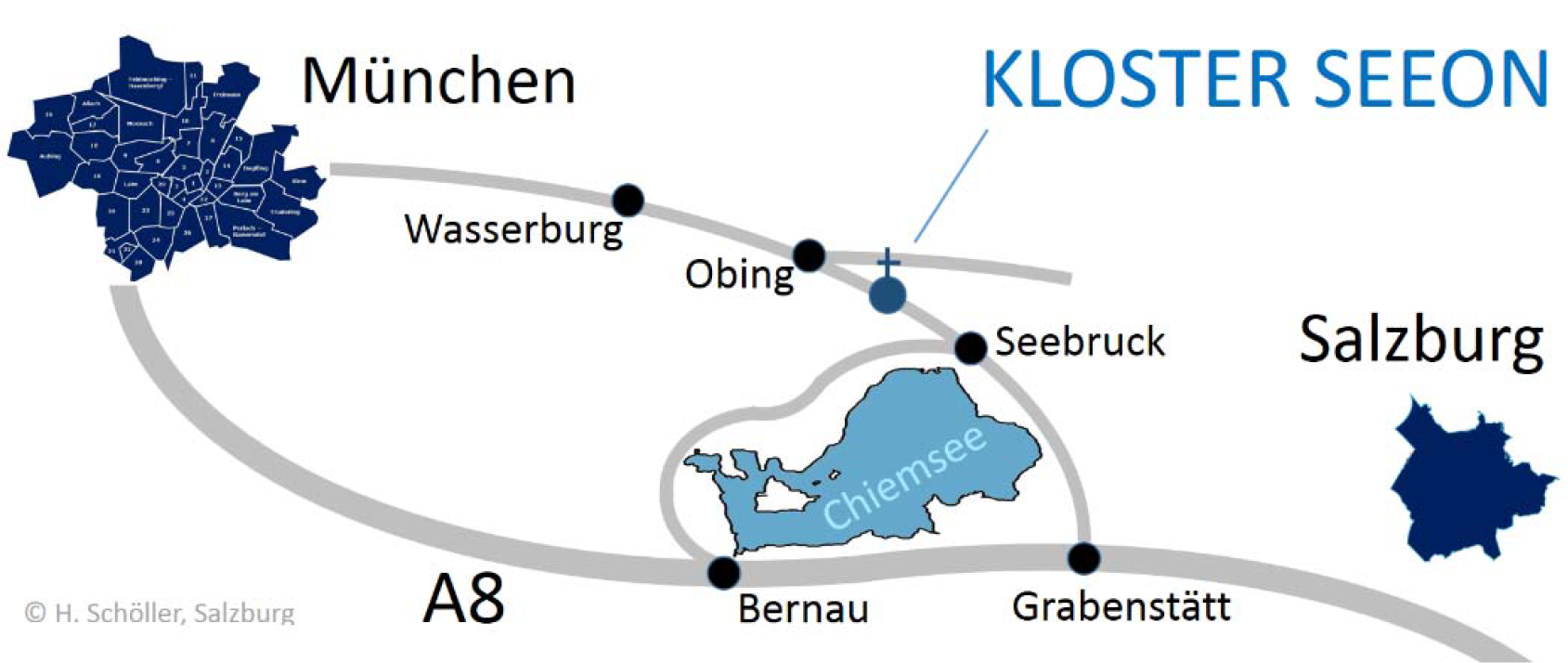 Haus Rufinus (Zweibettzimmer)
Klosterweg 31, D‐83370 Seeon
+49 (0)8624 87594‐0
www.rufinus.de
Program (actual state: February, 7th)
Exchange of experiences in implementation and practical use of the Synergetic Navigation System (SNS) in different settings; case studies and case conferences.
Language: English/German
Opening Speeches
Günter Schiepek
Computability and Digitalization in Human Sciences
Klaus Mainzer
Process Monitoring of Epileptic and Dissociative Seizures)
Rosa Michaelis
What Can We Learn from Daily vs. Weekly Therapy Monitoring? Experiences from the Perspective of a Psychoanalyst
Egon Bachler
SNS‐based Process Monitoring of Therapy with Couples
Hans Menning
Do Psychological Networks Correspond to Psychopathological States?
Leonhard Kratzer
Peter Heinz
Time Slot
Psychotherapy Feedback: Cases, Experiences, and Questions
Jürgen Gosda and co-workers
Franz Pfitzer and co-workers
Birgit Falkensteiner
Roswitha Carl Michael Harrer
Time Slot
Vorgesehene Sprache Deutsch
Team- und Organisations- entwicklung
Moderation: Jessica Brachat
Das integrative Heidelberger Prozessmodell
Christiane Schiersmann
Synergetisches Prozessmanagement im Coaching von Handwerksbetrieben
Marcus Hausner
Change Monitoring in Unternehmen
Heiko Eckert
Transfer und Blick in die Zukunft
Human Metamorphosis – the SNS‐ based Arts Project
Günter Schiepek, Isa Sammet, Nina de Lenardis
Multi‐level multi‐methods research; new results in process research on nonlinear complex systems.
Mind ‐Matter Interactions and Replicability
Markus Maier
Towards the Integration Between Semiotic and Physiological Dynamics
Franco Orsucci
Fractal Resilience and Experiential Balance in Psychotherapy
David Pincus
A Statistical Mechanics Approach to Psychotherapy Research
Giulio de Felice
Embodied Interaction in Dialogical Systems: A Multi‐methods Multi‐ scalar Approach to Psychotherapeutic Processes
Sune Vork Steffenson
Lunch Break (13:00)
Interpersonal Physiology in the Therapy Process
Johann Kleinbub
Personalized Medicine: From Brain Network Modeling to Clinical Translation
Viktor Jirsa
Neural network dynamics, noninvasive neurostimulation and neuromodulation
Non‐invasive Neuromodulation for Tinnitus. Perspectives on Applications in Psychiatric Disorders.
Christian Hauptmann
Personalized Medicine: From Brain Network Modeling to Clinical Translation
Viktor Jirsa
Neuromodulation of Symptom‐specific Networks in Psychiatric Disorders
Klaus Mathiak
Lunch Break (13:00)
Ignoramus et Ignorabimus? Challenges on the Way to Neuromodulation From Inside and Outside the Brain
Günter Schiepek
Helmut Schöller
Kathrin Viol
On Psychological Network Models, Standard Tracks and Artificial Intelligence: Castles in the Air or Sustainable Pathways?
Günter Schiepek
Helmut Schöller
Kathrin Viol
Dr. Dr. Egon Bachler
Psychotherapist, Psychoanalyst, Traunstein, Germany
Dr. Heiko Eckert
Center for Complex Systems, Weinstadt, Germany
emergize
Jessica Brachat, MSc., Philipp Forster, David Vogel, Dipl.‐Designer
Munich, Germany
Giulio de Felice, PhD
Sapienza University of Rome, Italy & NCU University, London, United Kingdom
Dr. Jürgen Gosda
Rottal‐Inn‐Hospitals, Simbach, Germany
PD Dr. Christian Hauptmann
Desyncra Operating GmbH, Bad Neuenahr, Germany
Marcus Hausner
Die Unternehmenslotsen, Albershausen, Germany
Dr. Peter Heinz
Department of Psychotraumatology, Psychosomatic Hospital St. Irmingard, Prien, Germany
Prof. Dr. Viktor Jirsa
Inserm ‐ Institut de Neurosciences des Systèmes at Aix‐Marseille‐Université
Johann Kleinbub, PhD
University of Padova
FISPPA Dep. ‐ Section of Applied Psychology, Italy
Dipl.‐Psych. Leonhard Kratzer
Department of Psychotraumatology, Psychosomatic Hospital St. Irmingard, Prien, Germany
Prof. Dr. Isa Sammet
Clinic for Psychosomatic Medicine and Psychotherapy, Christophsbad Medical Center, Göppingen, Germany
Prof. Dr. Günter Schiepek
Institute of Synergetics and Psychotherapy Research, Paracelsus Medical University Salzburg, Austria Center for Complex Systems, Weinstadt, Germany
Prof. em. Dr. Christiane Schiersmann
Institut für Bildungswissenschaft Universität Heidelberg
Nina de Lenardis, MSc
Clinic of Psychosomatic Medicine and Psychotherapy, Christophsbad Medical Center, Göppingen, Germany
Prof. Dr. Markus Maier
Ludwig-Maximilian University Munich, Department of Psychology, Germany
Prof. em. Dr. Klaus Mainzer
Emeriti of Excellence, Technical University Munich College of Fellows, Eberhard Karls University Tübingen, Germany
Prof. Dr. Klaus Mathiak
Department of Psychiatry, Psychotherapy and Psychosomatics, School of Medicine, RWTH Aachen University, Aachen, Germany
Dr. Hans Menning
Psychotherapist, Zürich, Switzerland
Dr. Rosa Michaelis
University of Witten‐Herdecke, Germany
Prof. Franco Orsucci, MD
University College London, NCI University London, United Kingdom
Mind Force Society, Siena, Italy
Dr. Franz Pfitzer
Clinic of Psychosomatics and Psychotherapy Ciemseewinkel, Seebruck, Germany
Prof. David Pincus, PhD
Chapman University, Department of Psychology, Crean College of Health and Behavioral Sciences, California, USA
Mag. Helmut Schöller
Institute of Synergetics and Psychotherapy Research, Paracelsus Medical University Salzburg, Austria
Prof. Sune Vork Steffenson, PhD
University of Southern Denmark, Centre for Human Interactivity, Department of Language and Communication, Denmark
Dr. Kathrin Viol
Institute of Synergetics and Psychotherapy Research, Paracelsus Medical University Salzburg, Austria